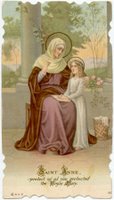 First off, a big THANK YOU to everyone playing! The photos are amazing. I can't get over how many of you showed off your pregnant bellies, and private moments with your kids. I wanted to do a rundown of those who have entered so everyone can keep tabs. And there is still time for you to post that photo, if you haven't entered yet. Get it done today!
Sarah kicked things off with a CLASSIC. UberFERTILE!
Running2K's looks STUNNING all bellied up!
Becky said "I'm going belly to belly with Sarah on Fertile." And our PregnantaPalooza was official.
Jill wowed us with a sunny shot! What a belly!
And then Vegan Momma dropped by to put us all to shame with her slim pregnant self!
Allison looks simply Mommyfabulous in the tub. With BUBBLES no less!
Ms. Mamma STOLE the show with her perfect Yummy Mummy, Mommylicious, Mommyfabulous, Fertile moment with our favorite pumpkin.
Cha0tic stopped by to take our breathe away with the belly and catsuit shot. Seriously, I wish I would have had the guts to go out like that when I was pregnant. This woman looks amazing.
Kelly made me cringe at her birth story and WHOOT WHOOT at the same time. Seriously people, go read it.
Jen automatically wins for Happiest SMILE on a really, really pregnant woman. Although, admittedly she came back down from her pregnant high a few weeks later.
Alison's flat tummy gave me flat-tummy envy. And the final shot of her and her baby boy will make you tear up!
Rowan totally tugged at my heartstrings with her really, really cool shot. Talk about love! It made me remember to hug my guy once more today.
Gretchen is the epitomy of Fertile with all the kids looking on in amazement (us too, girl!) -what a pretty family!
Angel and her spunky Housewife self showed us just how to cope with a kichen on fire and a killer wedding dress!
Renee has joined the fun!
And Dayna emailed me this entry…everyone all together now…"aaaaawwwwwwwwwww"


Dayna emailed :"My Mommyfabulous Picture: This picture was taken August 2005. It is my son Brody's first day of kindergarten. Brody is the oldest of my 2 children (his younger sister, Maura is 2). Both of my children have attended daycare since they were 4 months old, so kindergarten didn't bring any "separation anxiety" issues (on the part of the parents or the child). Two of his friends from preschool are in his kindergarten class, so he already knows people…not an issue. I was one of the few moms who DID NOT cry as their 5 year old marched in line to their classroom. I am NOT cold-hearted. I cry at EVERYTHING. But on this day, I was comfortable with the events that took place and I was SO excited for Brody and proud of him.
However, whenever I see this picture that my husband took of Brody and me walking across the parking lot, headed for his first day of kindergarten, I get this bittersweet feeling in the pit of my stomach. To me, this picture speaks volumes to the milestone that was taking place that day. The beginning of Brody's academic career. He's a smart kid, so I wasn't too worried about him being successful in that area. Would he have friends? Would he like his teacher? Would he get frustrated easily as he is wont to do? After 12 weeks in school, most of my fears were unfounded. But this picture to me illustrates a lot of "unknowns." In thirteen years I'm hoping my husband can take a similar picture of Brody and me walking toward his dorm at Michigan State."