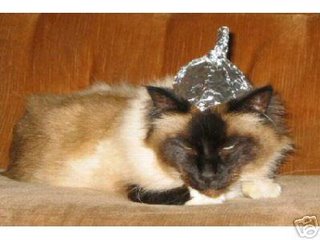 I need to lighten the mood around here. The kids are miserable. The grandparents keep wanting to take them out back into the RAIN and 40 degree weather. I need to do some BlogHer work and neither child wants to leave my lap for more than a few minutes…so…
A homeless guy approached the Kaiser in Santa Monica the other night telling him "I'd uh…just like to mention that among the NASA implants that are in me are tearduct and nasal mucus implants."
The Count asked me "Mommy, what do you say?" after he caught me farting the other day…and I was forced to reply "Smell the love." May God Smite my husband for that one.
I've had to explain to my mother what a "hoe" is. Several times.
My father keeps talking about the sex lady on tv with the dildos.
My brother keeps making faces behind my inlaws backs to make me laugh.
The cashier at our pharmacy knows my children by name. And asked me how my Paxil was working in front of a crowded drugstore. I then proceeded to sing "You are My Sunshine" to my kids as we waited. I figured everyone knew I was nuts, so why act all normal.
Despite my anal cleaning (*editor's note to the Kaiser-I mean my obsessive house cleaning. Not the actual cleaning of my anus) , there remains a "fort" made of rope, clips, and two blankets under my stairs. My father-in-law keeps hitting his head on it.
Our pediatrician laughed until he nearly choked when I gave my husband directions to the office sticker bin. He then said we'd been there way too much lately.
My father-in-law told me I looked like a zebra.
I have new highlights.
Happy St. Patrick's Day my blogging friends. I think I will go get drunk now.
Look for a wasted BlogHer post later.