***updated-you can also find me at DotMoms today!
Chalk one up for the Royal Family…we don't even HAVE a member of our clan in the local high school, yet the youngest of our brood managed to get kicked out of the Fall Teens in Silly Costumes Singing stuff from Broadway Spectacular.
Yeah…the anal teacher that takes her job too seriously announced "concert etiquette" for the high school production before the festivities began, and offered cookies in the hallway for those children making any "noise" while the zit-faced, hormone pulsing youngins sang their hearts out.
My well behaved and appropriately dressed small people LOVED the music and kids dancing. So much so, that when the first little program ended, my daughter protested. We TOLD her there was more coming. More off key singing! More sequins! MORE jazz hands!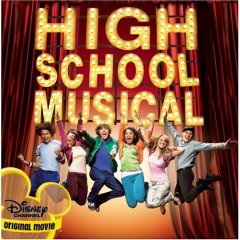 But the anal teacher kept talking.
We have such a great group of kids this year.
They really work hard and have fun.
Yada yada yada.
Princess Peanut Yells "MOOOOOOOOOOORRRRREEEEEEEEEE!"
Anal teacher says into her podium/microphone/dictator stand "COOKIE!"
…and the Royal Family exits in shame.
Oh! But the fun doesn't stop there. As if getting kicked out of some high school production wasn't ENOUGH, Count Waffles had to out do his sister in the hallway by bringing down THE TABLE of cookies. And then spilling his lemonade.
We rock.