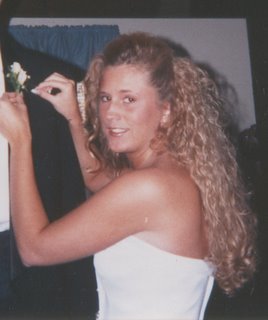 Polls are OPEN. Vote early and often.
Go to ALIBLOG to vote for worst dress and hair !!


(right) Prom 1993. Because perms were cool -and super cool if you could get the one curl strand thing going. And apparently you could practice for your wedding in a white gown.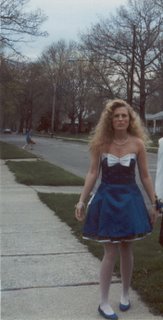 (left) 1990. Homecoming, I think. Remember Julia Robert's dress in Mystic Pizza when she goes out with the rich guy? This was my interpretation. I honestly thought this was the coolest dress ever. The special dye matching shoes just topped it off.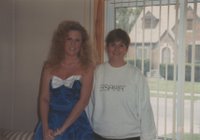 (right) Some random dance circa 90-92.

I have no explanation for this. Slutty for a 16/17-year old, don't you think?
(below) Maybe (?) winter formal 1991. Red was H-O-T.
PROMAPALOOZA contestants: