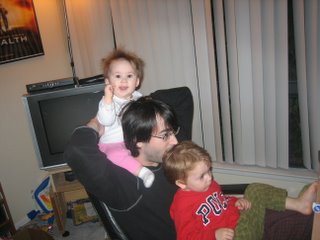 Sitting in a strip mall parking lot, cracking your first Paxil in half, then swigging it down with a latte just seems to easy. Too suburban. Too soccer mom. But I did it.
Things got better after my initial admission of postpartum. Then they got worse. Then they got so bad, I thought it might be best if these children and this husband didn't have to deal with this crazy lady anymore.
Ever again.
But like so many other mothers, and author Marrit Ingman, I went to go kill myself…but couldn't get a babysitter.
That was me, lightening the mood.
The pediatrician is in agreement. The physician and psychologist have spoken. The Princess will not be weaning. And with any luck, this pill contains magic. And everyone's lives around here will get a little better.