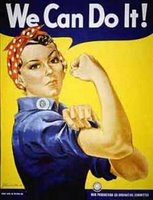 If anyone is in the mood for some pushing and shoving, Captain Mom is picking a fight with me.
Go tell her I said "hi!"and add your two cents.
Congrats to SlushTurtle. She's our Hippo Diet Queen for April! Keep up the dieting, though, everyone. You are all making REAL progress and we'll do it again for MAY.
Keep emailing me your weight loss progress at queenofspainblog@yahoo.com.