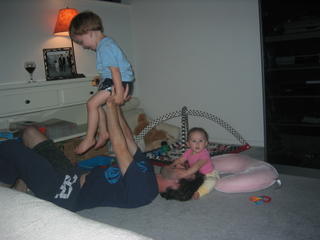 Daddy is home.
Football is on the TV.
I can pee by myself instead of with one child on my lap and the other running out the bathroom door with a trail of toilet paper.
The Kaiser grills.
Did I mention the whole Daddy is home thing? Seriously. Look at that picture. Everyone is occupied. I'm going to open a beer and go hide somewhere. Because I can.
Happy weekend everyone.