I had the privledge of being around when a good friend of the Barron Family got a phone call from Cruz's heroic Mommy, telling her the little guy's counts have gone from 49 to 638 overnight! So whatever happy thoughts everyone is sending upward, please continue.
This means Cruz can be breastfed, once again. His favorite source of comfort while he goes through this fight.
As a breastfeeding mother, my heart sank and I felt ill when I found out they had to abruptly stop nursing a week or so ago. I can't imaging having to suddenly and unexpectedly take away the one thing that never fails to calm and soothe my children. Let alone take it away while battling painful mouth to rear end sores as a result of aggressive treatment. But I was told Cruz's mommy had her "boobies out and ready to go" just awaiting the final ok from a doctor. I am constantly in awe of the power of nursing and the comfort, closeness, and healing it can bring. For those of you who have managed to breastfeed, even briefly, my hat's off.
Updates on Cruz can be found, almost daily, on his website.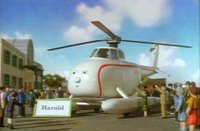 I was also in awe today of my little Count Waffles. Despite my worries about his emerging aggressive boy behavior, he has the biggest heart I know. He willingly and happily handed over one of his favorite toys because he wanted baby Cruz to play with it in the hospital. I cried tears of joy that Cruz's condition seemed to be improving and that my little boy understood another little boy was sick and wanted to help. Even after his father and I made sure over, and over again he understood that his toy was not coming back. Goodbye and safe journey to Harold the Helicopter. May Cruz spin your propeller twice as much as the Count.