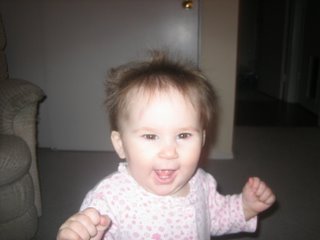 Seriously. Peanut hairwatch 2006 continues.
It's just getting worse.
Which is more unfortunate…the squiggy/old balding lady/receding hairline hair…or the silly bear hat?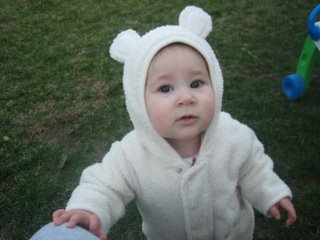 I think I'm doing a photo post to avoid the latest and greatest chapter of "Mamma is crazy"-let's just say the plan of attack has changed and I'm emotionally spent from the rollercoaster. I'll post about it later.
Right now I'm much more concerned with the state of my daughter's hair. I have to admit, it totally fits her budding personality. And it matches the inside of her mother's head.