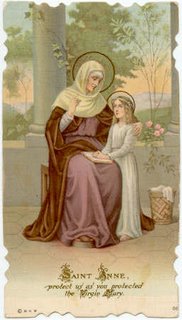 Throughout history, monarchs realized the value and necessity of rewarding gallantry in battle and loyal service, often by awarding gifts of land or money, or some sort of title or sign of merit as a mark of distinction. This was particularly the case when the first sovereign of a new dynasty succeeded to or took the throne and therefore needed to ensure that their supporters' loyalty was rewarded. – Monarchy Today.
In that spirit, I, Queen of Spain, declare open the third "Order of St. Anne" competition. "Annie," as I commonly refer to her, is the patron Saint of mothers, pregnancy, housewives…and less notably, lace makers, Detroit, cabinetmakers, and miners.
This month is all about Valentine's and love people. Can you feel the love??? And this time around, I want PHOTO posts. You heard me…upload those love pics. Just show me love. Your version of love. Love for your kids. Your partner. Your Mom. Your hamster. Whatever. I just want to see a photo of what you call love. Post the photo with a story. Without one. Whatever-then leave a comment with the link.
This month's winner gets their choice of one of these.
Once again, don't make me get all PriceWaterhouseCoopers on your ass with rules. You get the idea. Play fair. I am the Queen. I will pick one entry for whatever reason I see fit. That blog will be named "Annie's Knight" for the month, and featured here on the Queen and her Royal Family in the sidebar for the month of February, knocking out last month's winner, Kdubs. Friends and relatives can play. I'm the Queen, I do what I want. Nonbloggers can e-mail me at QueenofSpainblog@yahoo.com and we can work to publish your entry or find you a blog to post on.
You have until January 30th to get your post up. I'm getting ready for BlogHer's new site launch…so have fun playing with this post for awhile.
Now, go make me want to knight you…