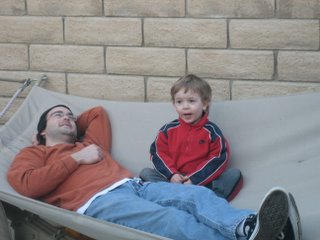 It has come to my attention I have spent a good amount of time, as of late, discussing my vagina. Or whoo-ha. Or crotch. Or ba-gyna, for those fluent in toddler. And with all the goings-on in my nether regions, I haven't thought much about the boys around here. Those in this kingdom and those just stopping by to read about this kingdom. Fair enough.
Let me update everyone on the penis (peni?) in this house. Because, truthfully, there is much to tell.
Count Waffles the Terrible likes to make his dance. He likes to get naked and proudly proclaim it's "penis dance party" and shake it up and down. He also wants his father to join him.
If I could just capture for you the look of confusion and amusement on the Kaiser's face when this happens. Imagine this shit-eating grin, mixed with sheer terror over this parenting decision.
Do I actually hop up and down with my son and make my penis flap? Or do I somehow say "no" and then explain why Daddy can't penis dance?
Hilarious to watch if you are me, sitting on the sidelines.
I think the Kaiser has successfully avoided actually making the decision, thus far, by being clothed each time he's been asked to join the party. But he was nearly caught with his pants down (sorry) recently after having stepped out of the shower to find the penis dance in full effect in our bedroom.
My stealth-like husband quickly donned his boxers, then joined the party. Cheater. But not before Count Waffles compared, ahem, sizes. (imagine several minutes of "yours is big, mine is little" and the Kaiser and I trying really hard not to catch eachother's eyes or crack inappropriate jokes)
So I sit there, looking at these two males in amazement. Here we have one toddler, fascinated already with the things that man part can do. And he just thinks it pees and dances. And then we have one man totally amused with his son, yet you can see in his eyes he's also wondering what happens when that little man no longer wants to have a dance party. And all that innocence is gone.
But as soon as they start jumping up and down…flapping and laughing, it's just silly. And through the giggles and wiener jokes I realize boys really will be boys.