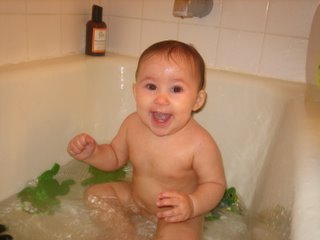 Sunday. Day 5. There is joy in Mudville.
My Paxil progress report.
Day 1-headache, nausea, but not bad. Feel nothing. Tired.
Day 2-headache, headache, headache, this isn't fun…kids seem happy, hmmm…I don't think I've screamed at anyone in awhile…tired. Very tired.
Day 3- Morning- going to cut my fucking head off, going to go off this drug this is not fun. how is this supposed to help me I feel like shit. but…hang on…I haven't yelled or snapped at anyone in like, two days…hmmmm
Mid day- feeling better, let's take the kids grocery shopping. What the hell, I'll even shower. Here is where things get crazy. And I'm just going to come out and say it. Grocery shopping with both kids was not stressful. Shut up, you say. No really. It was fun. fun? what is this fun you speak of?
Hmmm…didn't freak out at the grocery store once. Not ONE panic attack. (normally the grocery store with both kids sends me into multiple episodes, you know, because Count Waffles just moves 1 inch from my leg to see a box of cereal)–I even let the Count sit and eat a gellato on a bench about 3 feet away from me while I checked out. Unheard of.
We dance in the produce section while bagging lemons. Silliness. Silliness with Mommy…
Evening-Feeling a little low, but mostly just tired. Relaxed. A little sleepy. The Kaiser says he can see a difference just in my expressions. Just in my face. But says it might also be the fact that I showered.
Day 4-Doing the no headache dance.
Went outside multiple times to play with hubby and kids. Outside? What is this outside?
Still haven't snapped at kids.
Watched Olympics with the Kaiser and laughed my head off at his silly jokes. Haven't laughed like this in a long, long time. Kaiser seems sooooooooo happy.
I'm tired. But happy.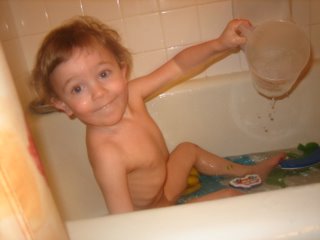 Day 5-No headache. Just realized the Count has only been in one time out all week. Feeling some uber guilt. Realizing the whole hitting thing last week was probably very related. Can't dwell. Won't dwell.
We're off to a birthday party with a bouncer. Instead of spending the morning freaking out about how many ways the Count will bash his head in, I'm actually excited. And I'm pretty sure I'll take off my shoes and get in. I'm jumping, baby.