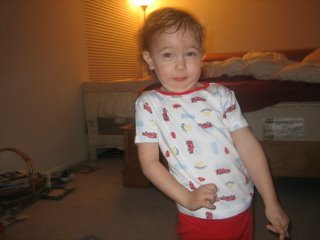 It infuriates me, this weekend Jekyll and Hyde my kids pull when Daddy is home. I feel like they spend Saturday and Sunday making a big, fat liar out of me.
…I swear, just yesterday she would only nurse to sleep. No, really…Normally he won't share that toy with his sister…
I expect my children to act different with Daddy. But I feel robbed. Jipped. Totally scammed. It's like I've spent all week at the hardest job on earth, barely making it through. Barely keeping my hair combed. Barely getting dinner cooked, keeping the house somewhat respectable…and come Saturday anyone hanging out with all of us would think I hallucinate the drama Monday through Friday.
I feel like the Kaiser must think, somedays, I make it all up.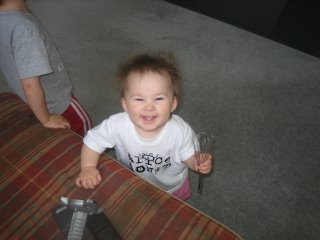 I told him the other night that sometimes, by Sunday night, the kids seem "back to normal" when he's around. But not totally. This Sunday, for instance, the Count had a nice little meltdown in the middle of the NBA All-Star game. VINDICATION! And as an added bonus, the Princess does that screaming thing she does only because her brother is doing it. DOUBLE VINDICATION! So what did I do?
Pointed it out to the Kaiser, of course.
"See! See!!"
He kinda shrugged.
I'm still not sure he believes me.