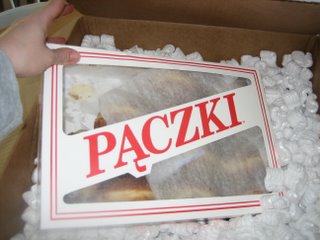 Laurie at Stranded in Suburbia is, by far, the coolest chick ever. She ruined the first day of my diet with Paczki's STRAIGHT FROM DETROIT.
For those who don't know, these are jelly filled pastries used to get you all sugared up for Fat Tuesday. It's a big tradition from my hometown. Basically you indulge before Lent.
They are the yummiest things on earth. And filled with calorie goodness.
As for the Hippo diet. Umm…we'll start Monday.