Today the Kaiser and I got to see Laurie from Stranded in Suburbia fame. We ate, we drank. She's just as cool as you think she is!!! We could only leave the royal snotfest at our house for a short time…but it was fun!!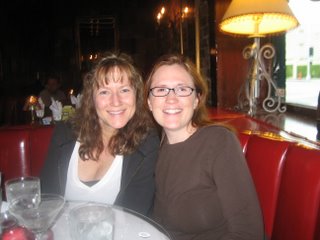 I think the Kaiser came because he heard "internet friend" and "pink chaps."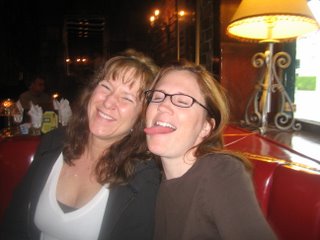 Actually, I invited him, after hearing Sarah's tale of hoping to not be killed when she met Lumpyhead's Mom, I needed a backup.
That's not really true either. The truth is we have babysitters and got the hell out of our house…together.
I highly recommend meeting your blogging friends in real life.