Princess Peanut ripped her wound open today. So we trudged to the pediatrician where everything was closed again…it took her 1 hour to get this new cast off…which Mom reapplied with Princess tattoos…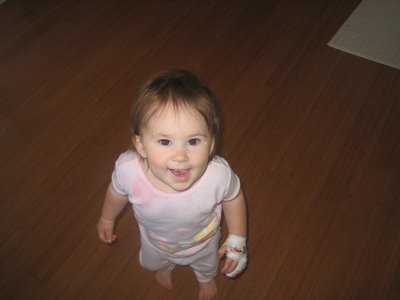 …and on the way home we got in two (minor) fender benders in 5 minutes.
I'll be locked in my down-covered house with the children in bubble wrap for the remainder of the week.
If my computer let's me, I'll be over at blogher eventually.