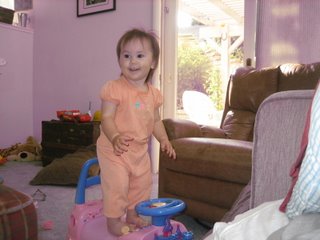 I got a Dear John letter, in the mail, from my babysitter today.
Nice girl. Really. She waxes my crotch. She agreed to babysit a few mornings for me here and there so I could do some freelance.
Last week instead of freelance, I went to the dentist.
And Princess Peanut screamed her head off for 2 hours. Without taking a breathe.
When I got home, poor babysitter looked like she had been through a war. She nearly ran for the front door, muttering something about not knowing how I do it…
Today, I got a letter from sweet J saying she was going to be working more hours at the spa and could not sit for me for the summer. We all know it's because Peanut has lungs the size of Texas.
And can apparently channel Satan.
Here is the thing. I'm kinda shocked she didn't just call. She's not a teenager. And I guess the letter is professional. But I still think it's odd.
Maybe she was just afraid I'd talk her into another Princess Peanut scream session.
Or maybe you shouldn't hire babysitters based on their crotch waxing experience.