Well placed sources tell me the fabulous women behind TRUE MOM CONFESSIONS will be giving away a CONE during this weekend's BlogHer conference in Chicago.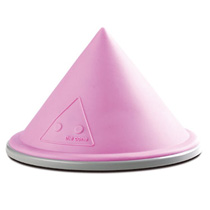 There is more, and HOLY (that's a hint) HELL do I wish I could tell you, but you'll have to come to Chicago to find out.
Some things as I pack for Chicago-
-my son has decided now would be a great time to have a string of allergic reactions that send us to the ER in Santa Monica. We don't know what it is and yes, he swells and throat starts to close. So scary I can't even blog about it yet, but rest assured we're on top of it.
-BlogHer in Second Life still has space, register or face my wrath.
-I'm going early to the conference to make sure stuff is ready-I leave in about 32 hours. HOLY SHIT.