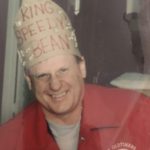 Ronald Richard Kotecki, a native of Detroit who was a U.S. Air Force veteran, marketing director and was devoted to his family, died Friday, September 2, 2016, in Spring Hill, Florida. He was 71.
Ron, a graduate of Pershing High School, joined the U.S. Air Force after high school. An avid sports fan and athlete, Ron also tried out for his hometown Detroit Tigers, and made it through the first callback during tryouts.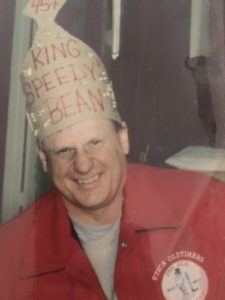 He later became a regional marketing director for such publishing houses as Meredith, Hearst, Luddington News in downtown Detroit and such magazines as Women's Day and Penthouse.
In addition to his career, and raising a family, Ron played softball, bowled, and until his illness, played in the Old Timer's hockey league where they are 'too old to pucker.' Many of the teams Ron played for were sponsored by local establishments such as Tudges Pub in St. Clair Shores.
He is survived by his wife of 42 years, Nancy (nee Candea); daughter, Erin Elizabeth (Aaron Vest); son, Ronald Gui (Kaprem Proeung); grandson, Jackson Vest; granddaughters, Hala Vest and Kamilla Kotecki; sister Mary Ann (Richard Laimbeer); brothers, Eugene (Diana Dunn) and Richard; Brother-in-law of Jeff Candea (Joan Marzolino), Ric Candea and Barbara Candea (Wayne Kuntz); and Uncle to many nieces and nephews.
Ron was predeceased by parents Helen and Eugene Kotecki; sister, Geraldine; and sister-in-law Karen Candea (Crawford 'Jim' Borwick living).
A celebration of his life will take place in Michigan next summer.
In lieu of flowers please make donations to the Lupus Foundation of America, 2121 K Street NW, Suite 200, Washington, DC 20037.
Written by:
Edward Cardenas